Freedom RV™ Insurance
Enjoy the freedom of the open road knowing that we have your back if you need us.
It doesn't matter where your home away from home takes you, you now have the freedom to go wherever you want.
Which is exactly why we created Freedom™ recreational vehicle (RV) insurance. We know there's a big difference between one recreational vehicle and another. So it also stands to reason there's a big difference in the type of coverage available, regardless if it's for a Travel Trailer, Fifth Wheel or Motor Home.
Quite simply, Freedom™ is comprehensive specialized RV coverage that provides you with peace of mind to enjoy the open road, wherever it may take you.
---
Introduction to RV Insurance
Owning a trailer can be a lot of fun and a great way to create new memories while traveling from place to place or permanently located in a park ready to use.
Your RV insurance policy protects you and your recreational vehicle from potentially large out of pocket expenses in the event of an insured loss or if you are at fault in an accident that causes bodily injury or property damage.
Talk to an Allen Insurance Group specialist and find out what policy is right for you. We have RV insurance coverage for many types of trailers that are used for your private pleasure purposes.
Stationary Trailer  – Non-Motorized
Park Model Trailer – This recreational park trailer is usually used for short-term periods situated in a park. This RV is designed to provide comfortable accommodation seasonally.
Permanently Parked Trailer – A park trailer is designed to stay in one area for an extended period of time. These trailers are usually of a larger size and permanently placed in an RV park with added comforts such as sunrooms, decks and sheds.
Mobile Home – A mobile home is a prefabricated structure, built in a factory on a permanently attached chassis before being transported to the mobile home park or leased land. This large house trailer parked in one particular place and can be used as a seasonal or permanent living accommodation.
Towed Trailer – Non-Motorized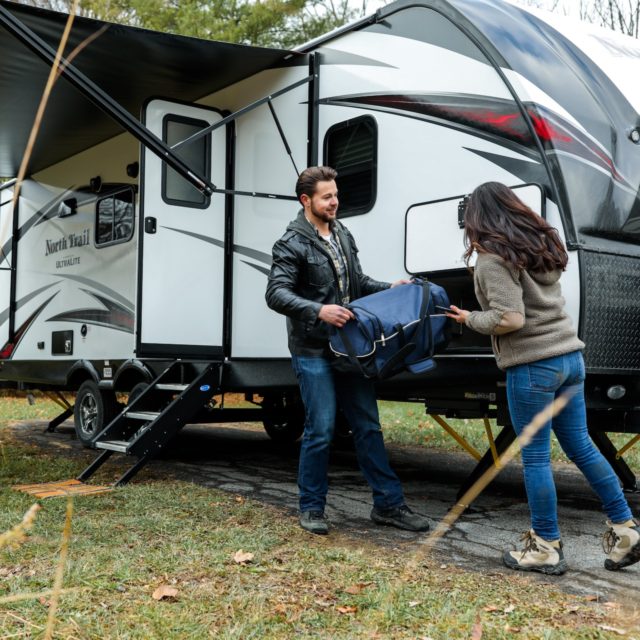 Travel Trailer
A travel trailer is a recreational vehicle that is towed behind a car or truck and is designed to be used for temporary vacationing. Travel trailers are the most popular type of non-motorized RV.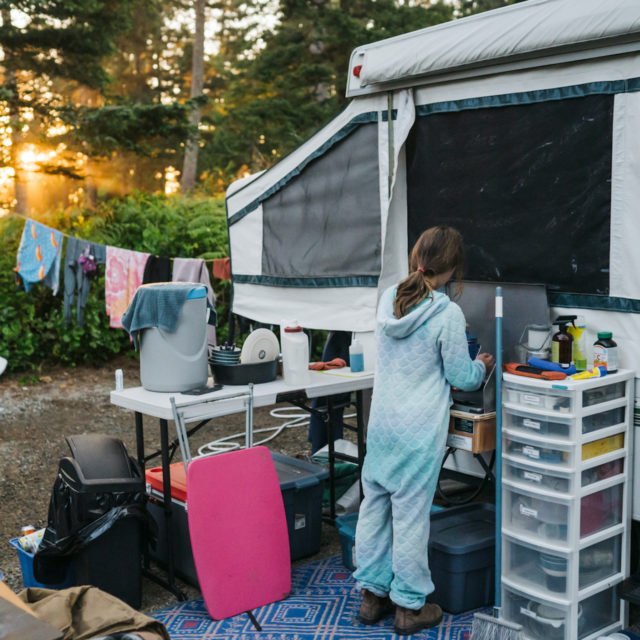 Tent Trailer
A tent trailer is a camper unit that folds down with its collapsible side walls. These trailers combine the tent camping life but with wall structure and more amenities like air conditioning, toilets and refrigerators. They offer the feeling of the tent but they get you off the ground. Tent trailers are easy to set-up and easy to store.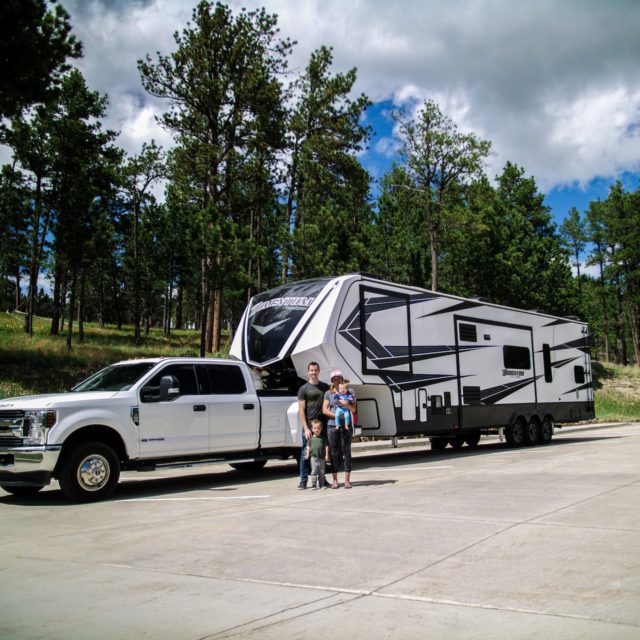 Fifth Wheel Trailer
A fifth wheel travel trailer is a larger heavier trailer that requires a full size truck with a fifth wheel hitch to tow. These trailers lock onto the large hitch for towing. The fifth wheel trailers have an overhang that sits above the towing truck bed that could be commonly used as a bedroom.
Non- Motorized Trailer Insurance Coverage
Premises Liability Trailer Insurance
Premises liability coverage is not automatically included in all trailer policies and only applies when the trailer is disconnected from the towing vehicle.
Golf Cart liability
Golf cart liability provides coverage in the event you cause bodily image or property damage to anther persons property through the use of your golf cart.
Personal Contents
Many trailer insurance policies provide coverage for damage caused by an insured loss that damages your personal contents normally used in your trailer.
For example; dishes, sleeping bags and bedding, clothing and gear usual to camping. Your primary home policy may also provide a special limit for these contents used off premises.
Replacement Cost
This option will pay to replace your RV in the event it is damaged by a total loss such as your trailer being blown over by wind gusts during the time it is being towed to your vacation destination.
Most companies will only offer this coverage if the trailer is under 5 years old.
Actual Cash Value
This option is the actual cash value, which is calculated based on the cost to replace your trailer less depreciation. The condition of the trailer just prior to the loss and the resale value of the trailer can be taken into consideration to establish the value for the recreational vehicle.
Additional Optional Coverage
Emergency Towing Coverage
This coverage will pay expenses for the cost of towing your trailer to the nearest or repair shop in the event of a breakdown or collision.
Water Protection Coverage
This coverage will pay expenses to repair damages caused by sewer-back-up from grey or black water.
---
Motorized Trailers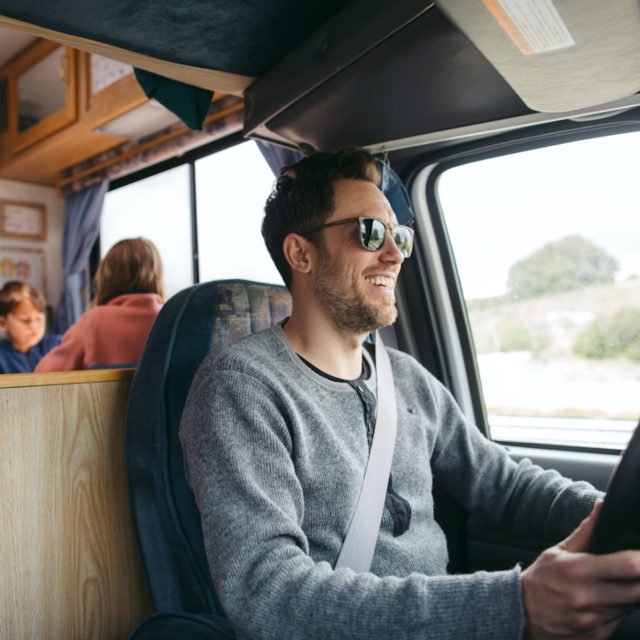 Motorhome
The motorhome is the largest and strongest driveable recreational vehicles. Because they are the largest, they are also at higher risks of damage while driving on the roads. They are a large motor vehicle equipped with large living spaces for longer travel.
Campervan
A campervan has a built in engine, commercial van structure with 4 wheels that provides both transport and sleeping accommodation. Campervans may be equipped either with a "pop-up" roof which is raised during camping trips or a fixed roof similar to a car van.
Motorized Trailer Insurance Coverage
Liability Coverage – This coverage will pay for the costs related to damages caused to a third party by you or your travel trailer. Liability insurance for your trailer is often covered under your automotive insurance policy.
Bodily Injury Liability Coverage – This coverage applies to an at-fault vehicle collision that causes injuries to another person. This coverage also helps to pay the expenses for third party medical expenses such as x-rays and treatment.
Property Damage Liability Coverage – This coverage will help prevent out of pocket expenses to pay for repairs to someone else's property in the event of an at-fault accident causing property damage such as rear-ending the car in front of you on the road.
Accident Benefits Coverage
In Ontario it is a mandatory part of your car insurance policy.
This coverage will provide payments for expenses you incur when you are injured in a vehicle accident.
If you've been injured in an accident, regardless of who caused it, accident benefits cover expenses not covered by OHIP like medical rehabilitation, caregiving, loss of income, funeral expenses and death benefits.
Collision Coverage
This coverage will provide payment for repairs to the structure of the vehicle and some of the interior features subject to your insurance deductible.
Comprehensive Coverage
Pays to repair your RV from other types of accidental damage unrelated to collisions.
Fire
Explosion
Lightning
Windstorm
Theft
Vandalism
Glass
Deductible – This refers to the amount you must first pay for any insured claim. It is important to review the deductible limits available with your insurance company to ensure the amount is affordable as this is an out of pocket expense to you. Higher deductibles may help to reduce your premiums.
RV Insurance Discounts and Savings
Trailer, Car and Home Discount – combine and save when you insure your trailer, home and car insurance policy with the same insurance company. Bundling your home, auto and RV saves you money on your insurance premiums.
Claims Free Discount – this discount is available when you have a property insurance history with no claims.
Note – rules for insurance coverages and discounts vary by insurance company.