Ride On™ Motorcycle Insurance
A policy for every type of rider & bike – you can ride easy knowing we have you covered.
That's why we created Ride On, a policy that can be customized to cover virtually every type of rider and various bikes. Motorcycle touring can bring freedom and enjoyment while on the road. Get the right coverage and protection designed for your bike adventures: long-distance travel, vacation, commuting or just out cruising the road.
To speak with an Allen Insurance Group Ride OnTM Motorcycle Insurance representative please call toll free 1-877-924-2632, or submit your request for a quote.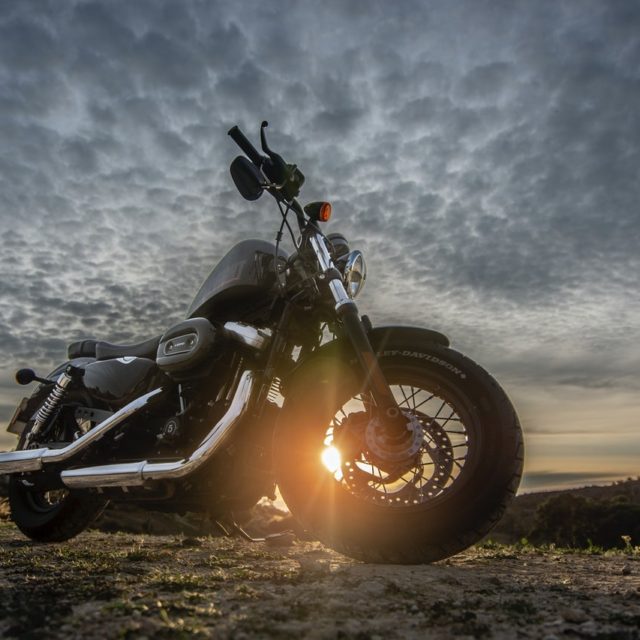 Customized Coverage For Your:
Standard Motorcycle
Cruising Bike
Touring Bike
Sport Bike
Scooter
Motorcycle Insurance Coverages
Liability Insurance
Protects you if you cause injuries or death to someone else or damage their property in the event of an at-fault motorcycle accident.
Liability Insurance consists of two main coverages to protect you when you are liable and will also pay for legal defence costs if a lawsuit is presented by the third party.
Bodily Injury Liability Coverage – This coverage applies to an at-fault motorcycle collision that causes injuries to another person. This coverage also helps to pay the expenses for third party medical expenses such as x-rays and treatment.
Property Damage Liability Coverage – This coverage will help prevent out of pocket expenses to pay for repairs to someone else's vehicle in the event of an at-fault accident causing property damage.
Accident Benefits Coverage
In Ontario it is a mandatory part of your motorcycle insurance policy.
This coverage will provide payments for expenses you incur when you are injured in a vehicle accident.
If you've been injured in an accident, regardless of who caused it, accident benefits cover expenses not covered by OHIP like medical rehabilitation, caregiving, loss of income funeral expenses and death benefits.
There are Standard Accident Benefits, but there are also Increased Optional Benefits available to you for it is important to talk with our team when purchasing your insurance policy to review all of the increased options to best protect you and your family.
Uninsured Automobile Coverage
This coverage will pay for damages when you are injured in a car accident caused by another person who does not have liability insurance. This coverage applies when you are involved in an accident with an uninsured driver.
Family Protection Coverage
Insurance coverage designed to provide extra protection for injuries or death to you or your family members by a driver who does not have car insurance or adequate policy limits to cover the compensatory damages to you or your family.
Collision Coverage
Pays to repair your motorcycle when it's damaged from hitting another car, pole, tree, guardrail, fence and other objects.
Covers your bike for physical damages sustained when you are at fault in an accident.
Collision coverage is crucial if your motorcycle is newer or expensive to repair.
For Example – If your bike tips over causing damage, it is considered a collision.
Comprehensive Coverage
Pays to repair your motorcycle from other types of accidental damage unrelated to a collisions.
o Hitting a deer or other animals on the road
o Falling objects – like a tree
o Fire
o Lightning
o Theft
o Vandalism
o Windshield damage from stone chips or cracks such as fire, theft, and falling objects, vandalism, windshields, and hitting an animal on the road.
Personal Contents Coverage
Pays to repair or replace for personal possessions that may be taken on your motorcycle.
Additional Optional Coverages
Waiver of Depreciation
Coverage must be purchased at the time you purchase your insurance policy.
With this coverage, you will receive an amount up to the actual purchase price paid in case of total loss of your vehicle, provided you are the original owner of the motorcycle.
Coverage only applies within a specified period of time (usually 24 to 30 months) from the date you buy or lease when evaluating the value of your bike after an accident where your motorcycle has been damaged to point of no repair.
Emergency Roadside Assistance
Coverage for emergency incidents while on the road that could include battery charge or towing service.
Loss of Use Coverage
Purchase for additional premium to protect you when you are required to pay for other means of transportation because of loss or damage to your motorcycle caused by an insured event.
This coverage will pay the expenses to provide a temporary replacement motorcycle, rental car or other alternate transportation while your motorcycle is being fixed.
Transportation Replacement
This coverage will provide a replacement vehicle for transportation in the event of an insured accident causing physical damage to your motorcycle.
Vacation Expense
This optional enhancement provides coverage additional expenses incurred, due to a loss or damage to the described motorcycle, caused by an insured peril, while on vacation more than 100 km away from the Insured's residence. Coverage extends to food and accommodations, subject to the daily maximum and occurrence maximum.
Motorcycle Insurance Discounts and Savings
Advanced Rider Training
Hybrid/Electric Motorcycle
Multi-Motorcycle
Anti-lock Breaking System
Motorcycle and home
Vintage Motorcycle
Save even more when you bundle your home insurance and auto insurance together.
Whether it's a trip around the corner or across the country, you can ride easy knowing we have you covered.
Note – rules for insurance coverages and discounts vary by insurance company.