Auto Insurance
A Signature plan that fits your lifestyle and provides the coverage that you need.
At Allen Insurance Group, we're drivers ourselves, and we know what you're looking for in a policy – coverage, protection and savings.
When it comes to your auto insurance, we've targeted our products and claims service to give you the coverage you need for your personal-use vehicle. So, you can rest easy knowing that we've got you covered whether your vehicle is brand new, or an older used vehicle that is new to you.
Auto Insurance
Protects your Car
Car insurance provides protection for physical damage caused to your vehicle by events like a collision, fire or theft depending on the coverage purchased.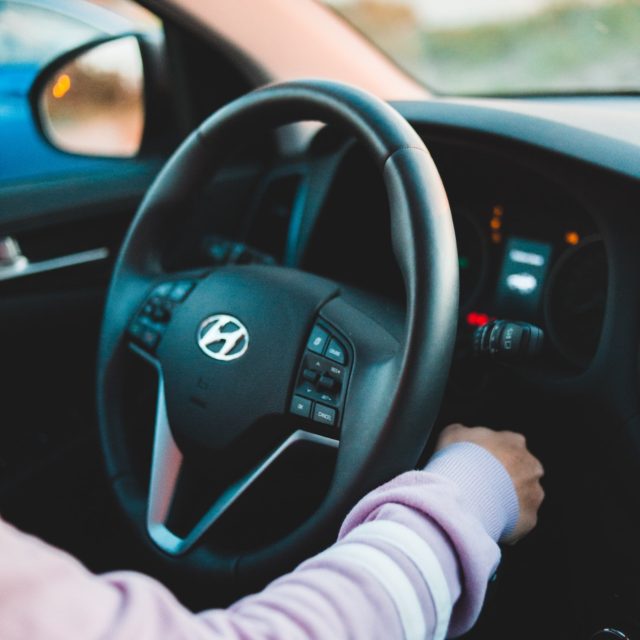 Protects your Family
Car Insurance policies are a necessary security blanket to protect yourself, your family members, passengers and other drivers on the road.
Protects Others
Car insurance provides coverage to pay for repair bills or medical expenses required where you are liable in an at-fault accident hurting someone or their property with your car.
Get A Quote
Reduces your Financial Risk
Car insurance reduces your financial risk with the use and ownership of a car.  Without car insurance, you would be left to pay repair costs out of your pocket for damages to your own car, either from an at-fault accident or from other situations like a collision with a deer or tree falling on your car causing damage.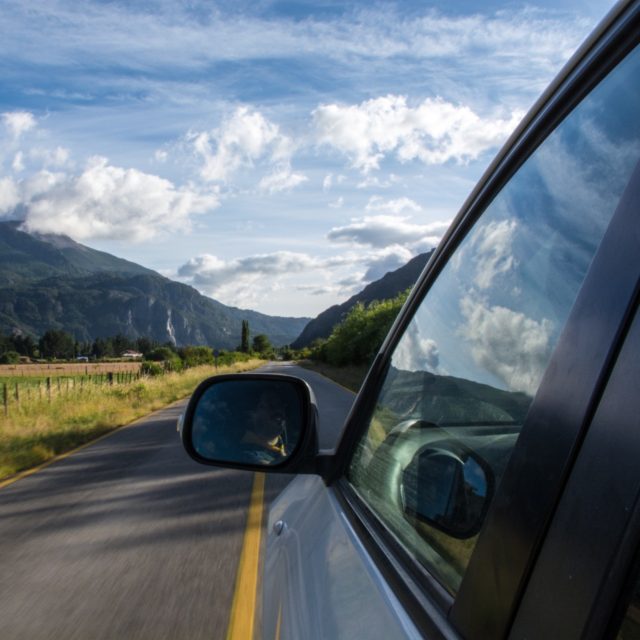 Peace of Mind
Car repairs can be very expensive as well as the medical bills for your own personal injuries or bodily injury you may cause others in an accident. Purchasing car insurance financially protects you from these expenses incurred with at-fault car accidents.
Get A Quote
---
Required Coverage

Standard coverage for your Automobile Insurance policy

Signature Coverage

Our enhanced protection offering the same benefits as Required with additional coverages.
Required Coverage
Liability Insurance
Protects you and other listed drivers on your policy if you cause injuries or death to someone else or damage their property in the event of an at-fault car accident.
Liability Insurance consists of two main coverages to protect you when you are liable and will also pay for legal defence costs if a lawsuit is presented by the third party.
Bodily Injury Liability Coverage – This coverage applies to an at-fault car collision that causes injuries to another person. This coverage also helps to pay the expenses for third party medical expenses such as x-rays and treatment.
Property Damage Liability Coverage – This coverage will help prevent out of pocket expenses to pay for repairs to someone else's car in the event of an at-fault accident causing property damage such as rear-ending the car in front of you on the road.
Accident Benefits Coverage
In Ontario it is a mandatory part of your car insurance policy.
This coverage will provide payments for expenses you incur when you are injured in a car accident.
If you've been injured in an accident, regardless of who caused it, accident benefits cover expenses not covered by OHIP like medical rehabilitation, caregiving, loss of income, funeral expenses and death benefits.
There are Standard Accident Benefits, but there are also Enhanced Optional Benefits available to you for it is important to talk with our team when purchasing your insurance policy to review all of the increased options to best protect you and your family.
Whether you are buying a new policy or renewing an existing one, you should be aware of the most significant changes to statutory accident benefits which became effective June 1, 2016.
Direct Compensation Property Damage
In Ontario it is a mandatory part of your car insurance policy.
This will provide coverage for damage to your vehicle, its contents, and the loss of use due to an accident, if you are not at fault.
If your car has been damaged in a car collision, your own insurance company will provide payments for the expense to repair your car.
Uninsured Automobile Coverage
This coverage will pay for damages when you or one of your passengers are injured in a car accident caused by another person who does not have liability insurance.
This coverage applies when you are involved in an accident with an uninsured driver.
Family Protection Coverage
Insurance coverage designed to provide the same level of protection that you provide to third parties for injuries or death to you or your family members by a driver who does not have insurance limits that are the same or higher than your limits car insurance or adequate policy limits to cover the compensatory damages to you or your family.
Collision Coverage
Pays to repair your car when it's damaged from hitting another car, pole, tree, guardrail, fence and other objects.
Covers your vehicle for physical damages sustained when you are at fault in an accident.
Collision coverage is crucial if your car is newer or expensive to repair.
It is also required if you have leased or financed your vehicle.
For Example – A car collision or traffic accident happens when one car hits another car, stationary structure, a pedestrian or cyclist. Some car claims result with only minor scratches and others can cause major damages requiring the car be replaced entirely.
Comprehensive Coverage
Pays to repair your car from other types of accidental damage unrelated to collisions.
Hitting a deer or other animals on the road
Falling objects – like a tree
Fire
Lightning
Theft
Vandalism
Windshield damage from stone chips or cracks
For Example – When travelling on country roads regularly chances for deer crossing may be higher, especially at dusk. Comprehensive car insurance covers you in the event of an accident with a deer. It also provides coverage if a deer hits your car.
Deductible – This refers to the amount you must first pay for any insured claim. It is important to review the deductible limits available with our Allen team to ensure the amount is affordable as this is an out of pocket expense to you.
Higher deductibles may help to reduce your premium.
Signature Coverage
The same coverage as Required with the following coverage enhancements.
All Perils Coverage
This option combines the Collision and Comprehensive coverage with one premium charge and one deductible.
Combining these coverages helps to protect your car from the many types of situations or accidents causing physical damages to your car.
This coverage also includes loss or damage caused if a person who lives in your household steals your car.
Accident Benefits up to $3,000,000 – Enhanced Medical & Rehabilitation & Catastrophic Impairment
This purchased enhancement covers the cost of reasonable and necessary medical and rehabilitation expenses that are not covered by OHIP or your disability insurance plan. For example: physiotherapy, prescriptions, massage, chiropractic care, accessories like crutches.
Additional Optional Coverages
Loss of Use Coverage
Can be purchased for additional premium to protect you when you are required to pay for other means of transportation because of loss or damage to your automobile caused by an insured event.
This coverage will pay the expenses for alternate transportation while your car is getting fixed so your daily routine is not interrupted and you are not left to pay for a rental car out of your pocket.
Waiver of Depreciation
This is an optional policy enhancement that can be purchased to remove the charge for depreciation on your vehicle after a claim happens.
This coverage only applies, within a specified period of time (usually 24 to 30 months) from the date you buy or lease your car, when evaluating the value of your car after an accident where it has been damaged to the point of no repair.
This optional coverage must be taken out at the time you purchase your insurance coverage.
With this coverage you will receive an amount up to the actual purchase price paid in case of total loss of your vehicle, provided you are the original owner of the car.
Accident Premium Protector
This is an optional policy enhancement that can be purchased to protect your driver rating from being impacted on your first at fault accident.
It will save you from any large premium increases caused by your first at-fault claim.
With this accident premium protector, your first at-fault accident will be forgiven.
Car Insurance Rates
Whether you work from home, commute to work, retired or use your car for pleasure only, we have competitive insurance rates and beneficial coverage to take care of you in the unfortunate event of a car accident or claim.
The following factors are reviewed when placing auto insurance coverage along with additional options to best protect you in the event of a collision, injury or third party damage claim.  They also help establish your car insurance rates.
Factors:
Make and Model of the car
Age of the car
Bill of Sale or purchase price for the vehicle
Length of ownership
Age of driver
Use of the vehicle – is your car used for pleasure or used to commute to work
Marital status
Gender
Prior at-fault accidents
Prior convictions – for example; speeding or failing to produce proof of car insurance
Auto Insurance Discounts and Savings
Our team will work with you to develop a customized car insurance policy and help you purchase the plan that is right for you and your vehicle.
We represent a number of insurance companies which allows us to do the shopping for you and provide options with a variety of car insurance discounts.
Combined Policy Discount – combine and save when you insure your car insurance and home, condominium to tenant policy with the same insurance company.  Bundling your home and auto saves you money on your insurance premiums
Winter Tire Discount – this discount may be applied to your car insurance policy with the purchase of winter tires installed between November and April for better driving traction in the winter months.
Conviction Free Discount – this discount may be available when all listed drivers have not had any driving convictions in the past 3 years.
Multi-Vehicle Discount –  this discount may be applied where there are two or more personal cars in the same household insured with the same insurance company.
Retiree Discount – This discount may be available for drivers over 65 years old and with no occupation or employment income.
Student away from home/ at school – this discount is for underage drivers living away from home attending college or university and not operating the vehicle regularly.
Graduated Licensing Discount – this discount may apply when the driver has moved from G1 to G2 and G license.
New Business Loyalty Discount – this discount may apply with the listed driver has been insured with the same insurance company for 3 consecutive years or more.
Note – rules for insurance coverages and discounts vary by insurance company.
Auto Insurance By Location