Connect With a Specialist Today
We're a family owned business with deep roots in the communities we serve.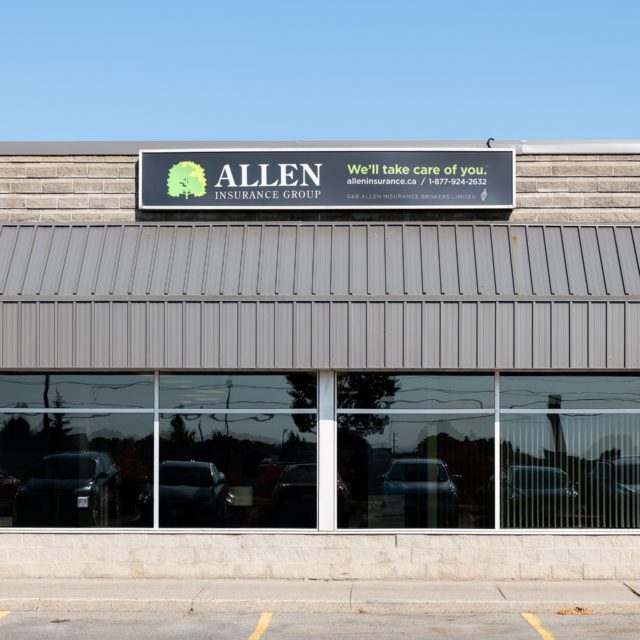 Allen Insurance Group proudly offers insurance and financial solutions to the community of Cobourg, Ontario.
Cobourg is a lakeside community located half way between Toronto and Kingston, it is known for its rich heritage and sophisticated small town atmosphere. We are committed to being part of the communities that we live and work in, bringing professional excellence, opportunities for growth, innovation, respect and collective spirit to all the businesses and citizens that make Cobourg such a vibrant place.
Chat With Us Today
---
We value and appreciate what you have to say about your service experience with Allen Insurance Group. Please consider writing a Google Review for our Cobourg location.
Write Review
---
We've been with them for many years and couldn't be more satisfied.
Janet M, Cobourg
Shauna Campbell is very professional and a pleasure to deal with.
Janet M, Cobourg
They were so helpful and professional, it made switching over a breeze!
Kevin L, Oshawa
Not only did the staff improve our coverage, they found us lower rates.
Henia L, Courtice
They have been nothing but great to deal with and just one call away.
Wyatt M, Cobourg
---
Insurance Coverage for Cobourg Residents 
Allen Insurance Group has been providing the residents of Cobourg, Ontario with unbeatable insurance coverage for years. Our comprehensive, tailor-made policies are the reason we've made a name for ourselves as the go-to insurance brokerage in the area. Let Allen Insurance Group Cobourg protect you from risk.
 Insurance Services You Can Rely On 
As the leading insurance brokerage in Cobourg, we are proud to offer a wide range of insurance services. The insurance we provide broadly falls into six major categories: Commercial Insurance, Auto Insurance, Home Insurance, Recreational Insurance, Life Insurance, and Farm Insurance. Within each category, there are various coverage options, all of which our team will explain the features and benefits for each protection helping you purchase a unique insurance policy tailored to you.
How Does Cobourg Insurance Cover You? 
Allen Insurance Group Cobourg has got you covered. The exact coverage depends on the policy you choose, each of our plans is designed to protect you from risk. Whether you're a driver looking for peace of mind on the road or a business owner who wants to protect the business you've built, your employees, and your customers, Allen Insurance Group will take care of you.
Signature Coverage for Your Unique Needs 
As a full-service brokerage, we offer Cobourg residents plenty of standard insurance options, such as auto insurance or business insurance, but we also have several niche insurance options available to suit the specific needs of our customers. Referred to as our Signature Coverage, these unique policy options include Wedding Guard wedding insurance, On Board Boat Insurance for boat owners, First Time insurance for young drivers, The Getaway Cottage Insurance for those with a second property, and more. 
How to Get a Cobourg Insurance Quote?
Receiving a quote on your Cobourg insurance couldn't be easier. Give us a call at 1 877 924 2632 or use our online "Get A Quote" tool. 
To request a quote online, click the "Get A Quote" button in the top right-hand corner of this webpage. From there, you will be prompted to fill out some basic information about yourself and the type of insurance you require. Upon clicking "Submit," an Allen Insurance Group Cobourg specialist will review your form and contact you with your custom insurance quote. 
All Allen Insurance Group quotes are 100% obligation-free. 
We Are the #1 Insurance Provider in Cobourg 
Allen Insurance Group has earned a reputation as the #1 insurance provider in Cobourg. We are pleased to offer a wide range of insurance policies and coverage options to all Cobourg Residents.  Tailor-made insurance solutions are our specialty, so if the ideal insurance policy doesn't already exist, we'll work with you to create it. Contact us today to get started. 
---
---